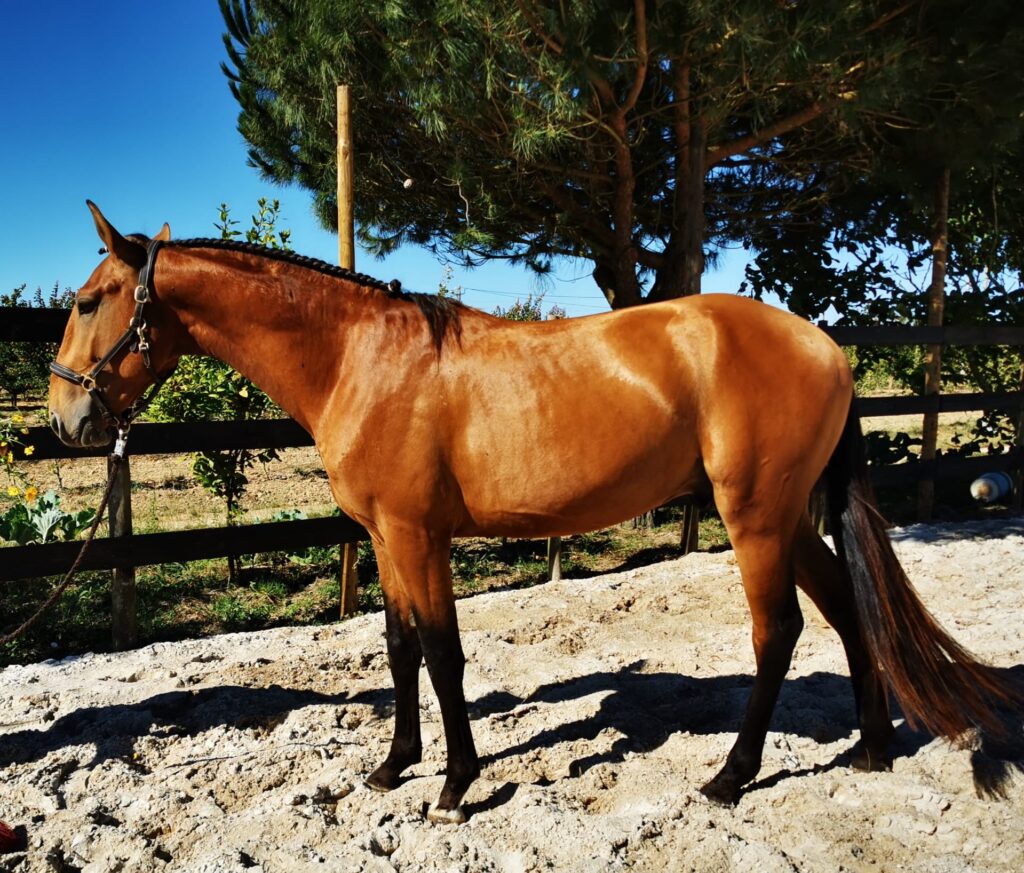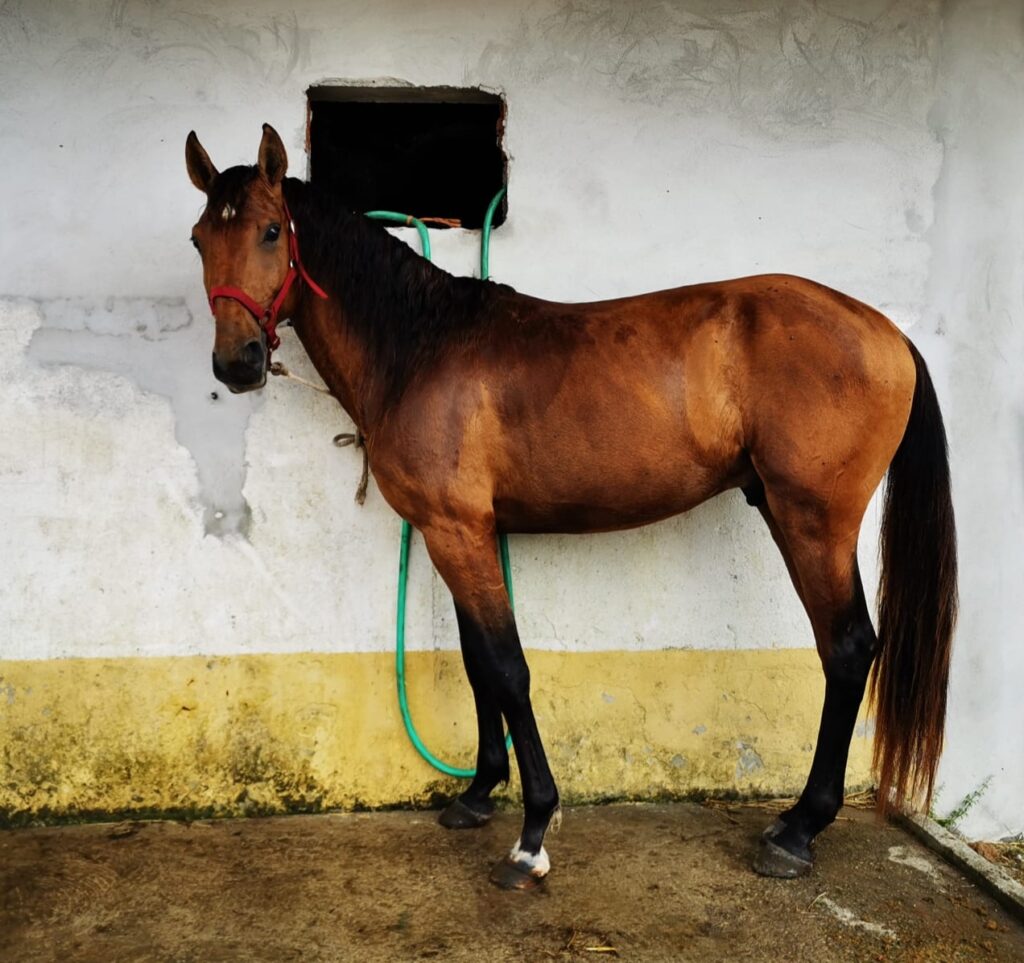 Super sweet colt 4 years for sale in Portugal
Morfeus is a 4 year old good minded and talented colt. He was recently taken from the field and has been already backed up by professionals.
Morfeus has very good lines, mother is a daughter of merit stallion Estoiro and father Temporal Interagro is from Brasil, he is a son of Nicola MAC.
Morfeus has 3 good gates and most sweetest mind, he shows potential for future dressage and working equitation. He is currently under 160 cm, but is growing more. The price is reasonable compaired for his quality. Video
Please, don't hesitate to ask for videos and further information! Whattsup +358405672349